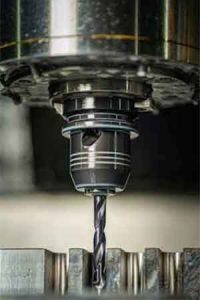 Most of the products we manufacture and source from China are made of metal, plastic, wood, stone, ceramic, glass, and leather or nylon. This includes items such as precision tools, precision gauges, cutting tools, construction machinery, bearing parts, machined parts, plastic parts, machine tools, electronic equipment, auto parts, fasteners, bolts, as well as other hardware.
Sometimes, in order to produce a part, special tooling has to be made. Tooling in production generally refers to things like fixtures, jigs, gauges, molds, dies, and cutting equipment. Most of the time, tooling that is separated from unit costs comes from a mold.
Tooling in the Production of Parts for your Business
Factories are experts in production, so they will know what type of tooling will be best for which project that is needed in your business. It is extremely important you get your designs prototyped and tested before moving forward with a production order. Having to replace tooling due to changes in the design can get costly.
Using Molds in the Production of Parts for your Business
Many metal and plastic parts can be made with one mold. Plastic parts can be made using an injection mold. Metal parts can sometimes be made by casting or forging, in which heated metal is formed into a mold or die cast. They can be an alternative form of production to methods such as machining. Molds are great for making large batches of parts quickly. Once the mold is complete, production times are typically shorter than other molds.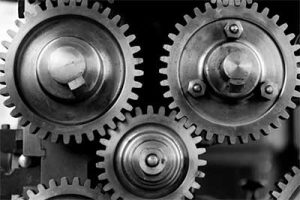 Sheet Metal Parts for your Business
Global Trade Specialists has been sourcing sheet metal parts and other metal fabricated products and parts for our customers for over 30 years. The fabrication shops in China we work with have a wide range of capabilities and equipment, including bending, punching, forming, stamping, welding, and machining. One of our larger factories has its own in house powder coating line, and can provide products complete with all assembly, hardware, and packaging.
We source sheet metal parts from all types of materials, including aluminum, brass, steel, copper, stainless steel, and more. Our suppliers have no problems working with sheet metal parts made from plating, sheets, bar stock, or tubing. Second operations such as machining, grinding, turning, wire EDM (electrical discharge machining), heat treating, and plating are available.
Are you looking to source from China?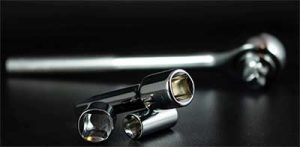 Cabinet & furniture Hardware – door locks, door knobs, levers, hinges, casters, hooks, screws, bolts anchors, nuts, drawer pulls.
Fasteners – safety equipment screws, bolts anchors, nuts, drawer pulls.
Safety Equipment – respirator masks, protective eyewear, head protection, hearing protection, word gloves, workwear.
Or other items such as safes, mailboxes, tie-down straps, chains, ropes, weather striping metal stock & so much more
Success in Production
At Global Trade Specialists, we can help you get your product produced with the correct tooling. When you order with us, you retain ownership of all molds. We have decades of experience helping our customers get their parts made successfully.