For over 30 years we have been sourcing from China many plastic parts from many different materials, including ABS (Acrylonitrile Butadiene Styrene), polycarbonate, acrylic, HDPE (High Density Polyethylene), LDPE, PCV, polystyrene, and more, in addition to glass filled nylon and other nylon variations.
Products made up of a composite of plastic, metal, and/or wood parts are no problem; we can source parts from multiple manufacturers in China and have them assembled and packaged in one location.
We've sourced plastic parts from China for industrial as well as consumer use such as toys, tools, home products, spare parts for machinery, and more. We also supply plastic parts that are used in the medical industry from custom materials. Chinese manufacturers have access to exotic plastic materials.
Some of the many capabilities and services include: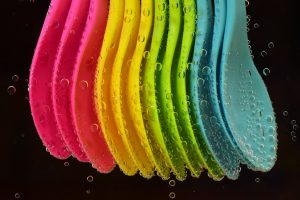 Assembly
CNC routing (multiple axis)
CNC milling (multiple axis)
CNC turning (multiple axis)
Die cutting
Injection mold
Thermoforming
Vacuum forming
Heat and line bending
Precision cutting
Polishing
Molding
Prototypes
Low or high volumes
Replacement parts
….. and much more
Most plastic parts from China are 70-80% below the cost of domestic suppliers. Our partner company in China will inspect your order once it's completed for an additional measure of quality control.