China Is Dominating Lithium-Ion Battery Production
China has some of the best battery manufacturing plants in the world. At GTS we source the batteries that will be safe, saleable, and at your required level of quality.
China leading in lithium-ion battery manufacturing
China produced over 75% of all lithium-ion batteries that entered the global market. According to Bloomberg in 2019 the US followed with only 12% of global lithium cell manufacturing capacity.
The Tesla factories in Shanghai produce more cars than in California with many of the chinese made batteries driving them. According to International Energy Agency 80% of the world's lithium mined in China, Chile and Australia over half of the worlds processing is done in China.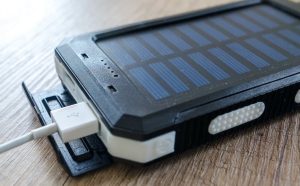 Lithium-Ion Battery
If you are looking to source Lithium Cobalt Oxide (LCO), Lithium Iron Phosphate (LFP), Nickel Cobalt Manganese Oxide (NCM), and Lithium Manganese Oxide (LMO) batteries or any other type please contact us for a free quote.