China's wide range of production capabilities and mass production infrastructure make it ideal for manufacturing and to source products from. Manufacturing is by far the biggest industry in China accounting for 46.8% of the country's GDP. It is well known for being one of the world's leaders in manufacturing.
There are key manufacturing hubs in China located on the east coast.
"Global Trade Specialists has partner companies in Ningbo, Qingdao, and Shenzhen who source products for us."
For a point of reference see the below picture that points out the cities that were mentioned.
Manufacturing Epicenters in China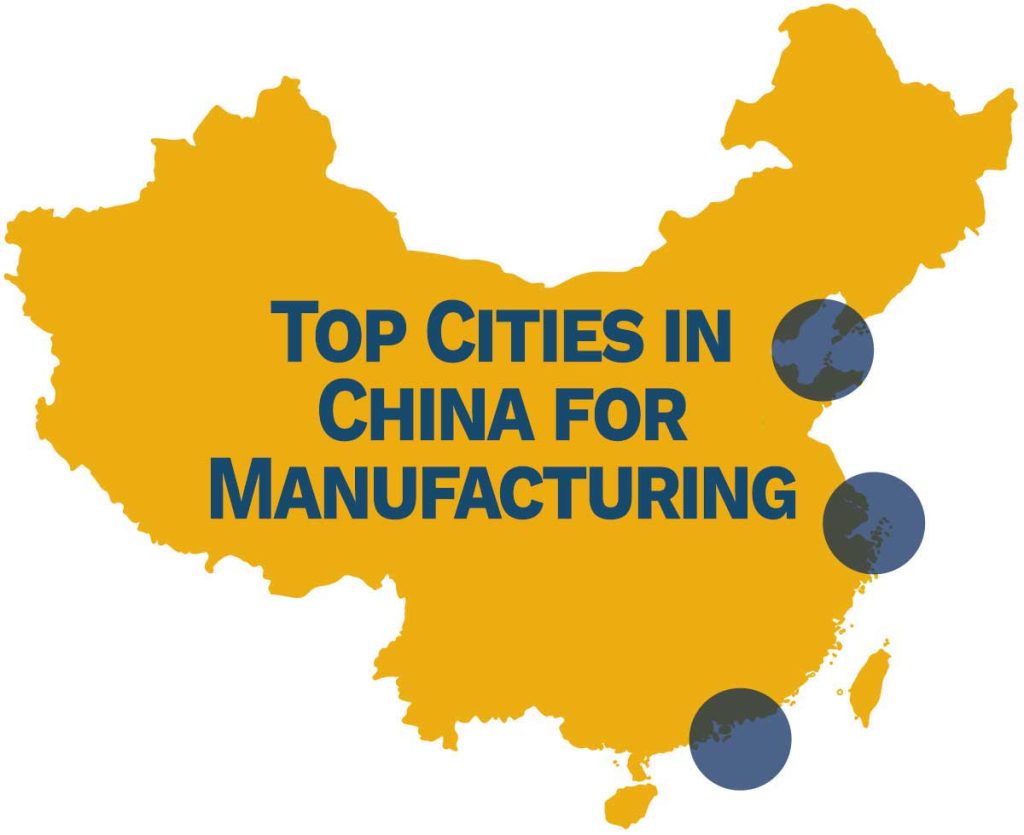 Ningbo
Already in the eighth century, Ningbo was known as one of China's major foreign trade ports. Ningbo is not only a port city famous for its traffic and trade with other countries in the world it is also home to many top manufacturers such as Nokia, Huawei, Alibaba, IBM, Apple and many more.
It is ideal to source from here due to its port. With a solid manufacturing base in diverse sectors of manufacturing. Ningbo is known for their manufacturing capabilities in the textile, automotive, rubber, and plastic goods industries. It also has companies that produce electrical machinery, telecom equipment, and IT devices. There are also many tool, die and mold shops located in Ningbo, along with machine shops and manufacturing companies of other types of products.
Ningbo has established itself as one of the province's major economic engines. The city has rapidly expanded their production output and will probably continue to do so over the coming years. It is about 130 miles from Shanghai with a population of about 9 and a half million. In 2020, it ranked 8th for the wealthiest cities in China with a powerhouse economy. Ningbo is a coastal city which makes it a prime area for manufacturing, sourcing and shipping. Ningbo-Zhoushan port has been the world's third largest port.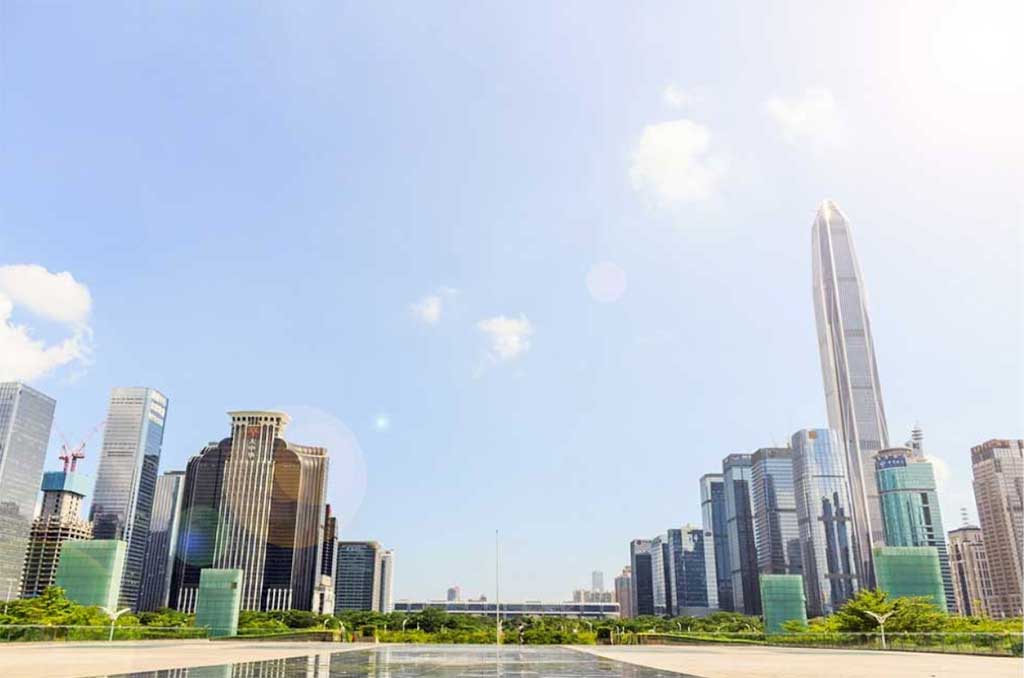 Qingdao
Another one of China's powerhouse manufacturers is Qingdao. They manufacturing done here includes a wide range of industries. This includes electronics, petrochemicals, metallurgy, construction materials, automotive equipment, and machinery. The city is also known for their work in the textile and garment markets. With its location as a harbor city on the coast of the Yellow sea making it an important city for manufacturing, sourcing and shipping.
Qingdao is a city of 10 million and not only known for Qingdao (aka Tsingtao) beer, China's second largest brewery. The city is an excellent launching point for manufacturing and sourcing product from factories in the surrounding regions. Global Trade Specialists has sourced machined parts, castings and forgings, plastic products, clothing and textile items, farming products, and more through our Qingdao partner. Qingdao has established itself as a leading manufacturing hub of industry for the region.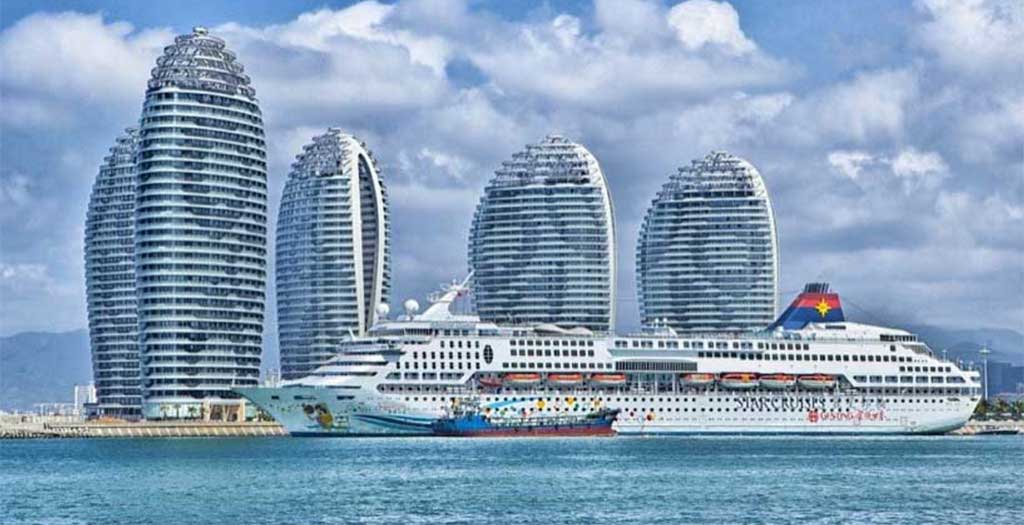 Shanghai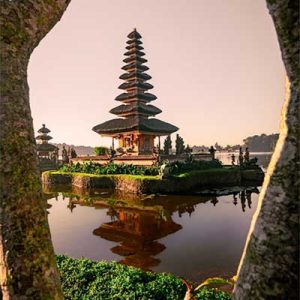 Shanghai is a core port for domestic and international trade. Most of the largest steelmakers in China are found in Shanghai. The iron and steel, automobile, and petrochemical industries are more competitive in China. Shanghai also has unique full-range industrial chain in manufacturing among the world's major industrial cities.
Automotive manufacturing is one of Shanghai's top industries. Many major companies such as Volkswagen and General Motors have plants in this city. Shanghai Volkswagen Automotive was founded in 1984 and produces cars under the Volkswagen, Skoda, and Audi brands.
Shanghai is also a top manufacturer of plastics, cellular phones, computers, ethylene products, and is one of the largest cities in the world.
Shenzhen
The world's second busiest port is in Shenzhen. Shenzhen is known as "the world's factory" due to the amount of products manufactured in this city. This metropolis of 17 million plus is the silicon valley of China.
It is also one of China's and the worlds top producers of electronics. Corporations such as LG and Apple use Shenzhen for their manufacturing capacity. Walmart has an Asian headquarters and procurement center in Shenzhen. With over 10,000 high-tech electronic manufacturing factories here you will be able to find any kind of mobile component and accessory here.
Many companies such as Foxconn are located in this city. It manufactures the iPhone, iPad, HP and Dell's computers, and more. Manufacturing companies of every type of product, including metal, wood, plastic products, and clothing and textiles can be found here. Shenzhen is in an ideal location for manufacturing, sourcing, and exporting. The port of Shenzhen is the 4th busiest port in the world.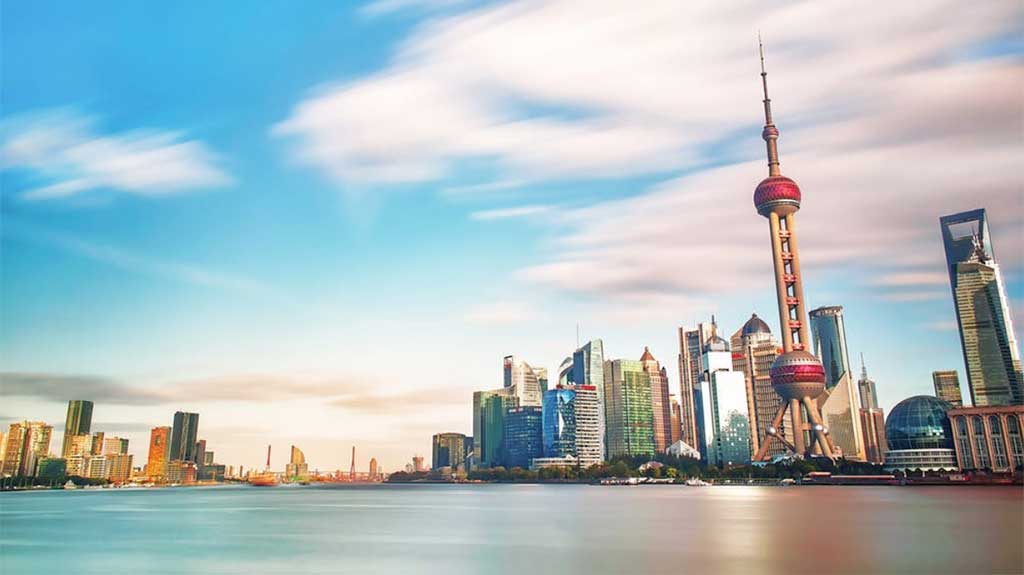 Strategically Located Partners
Our strategically located partner companies in China give us access to just about any product that is being made or could be made. We have over 30 years of experience helping people get their products made cost effectively while keeping high quality standards. Contact GTS for a free quote.