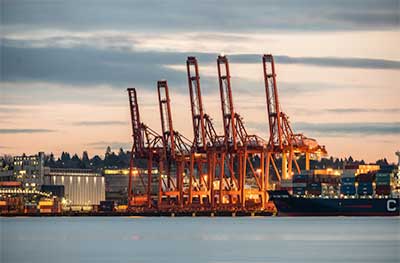 When importing products from any country, e.g. China, freight accounts for a significant part of the total cost. There are many factors that can affect freight costs.
Shipping Imported Products
There are three ways to ship a product from China to the EU or the UK. Sea freight is the most common and, depending on the weight or quantity, often the most sensible. Air freight is also used, and although rail freight is more expensive than sea freight, it is slowly increasing when shipping heavy-duty, break-resistant products.
EU and UK Customs Ports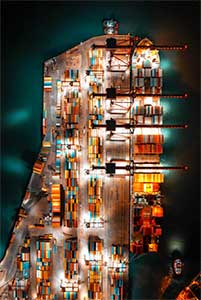 Some might assume that customs ports are only found in coastal towns, but customs ports are everywhere.
For example, in the EU there are many customs ports such as Munich, Frankfurt, Vienna, Salzburg, Innsbruck, Paris, Madrid, Lyon, Milan and many other cities.
In the UK, there are customs ports in London, Birmingham, Manchester or other cities.
In the USA there are customs ports in Dallas, Denver and Chicago, among others. For shipment to a city like Berlin, the sea freight would be routed to a coastal port like Hamburg, then loaded onto a truck and transported to the customs port in Berlin. If your company were based near Munich, Global Trade Specialists would include sea and inland freight in the unit prices.
Our standard quote for a customer in Vienna would be CIF Vienna, which is defined as "Cost, Insurance and Freight", meaning the price we offer you includes the cost of the product, insurance for shipping and freight Customs port Vienna.
The Busiest Ports in Europe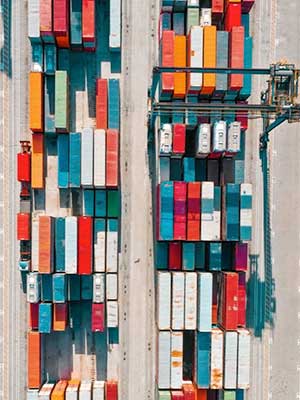 As previously mentioned, when ordering your product through Global Trade Specialists, all you need to do is select the customs port for your product. If you are in Berlin, we select the seaport for your sea freight products through which your product passes, e.g. B. Hamburg.
The Best EU Seaports
Some of the largest European seaports in Europe are Hamburg, Bremerhaven, Amsterdam, Rotterdam and Le Havre.
The Best British Seaports
The largest, busiest or most important UK seaports are Port of Felixstowe, Port of Southampton, Port of London, Port of Immingham and Port of Liverpool.
Made in China
Know the laws in your country.
"Do all products imported from another country outside the UK or EU have to be labeled with the country of origin?"
For many countries, the individual packaging and outer carton must say "Made in China" or "China". There are also items that require "Made in China" to be marked on the product itself.
Our factory will print "Made in China" on the main boxes, we need your instructions how you want other packaging or parts marked with country of origin. If you have any questions about the labeling of your product, please contact your customs broker or the customs office in your area. Customs can prevent you from receiving your shipment if a product is not labeled properly.
Procurement for Large and Small Companies
Bigger companies have made billions by sourcing their products from China. They take advantage of the opportunities to produce abroad, and you should do the same. It doesn't matter what size of business you are, you can contact us for a free quote. We'd love to see if we can help you cut costs and capitalize on opportunities in China.