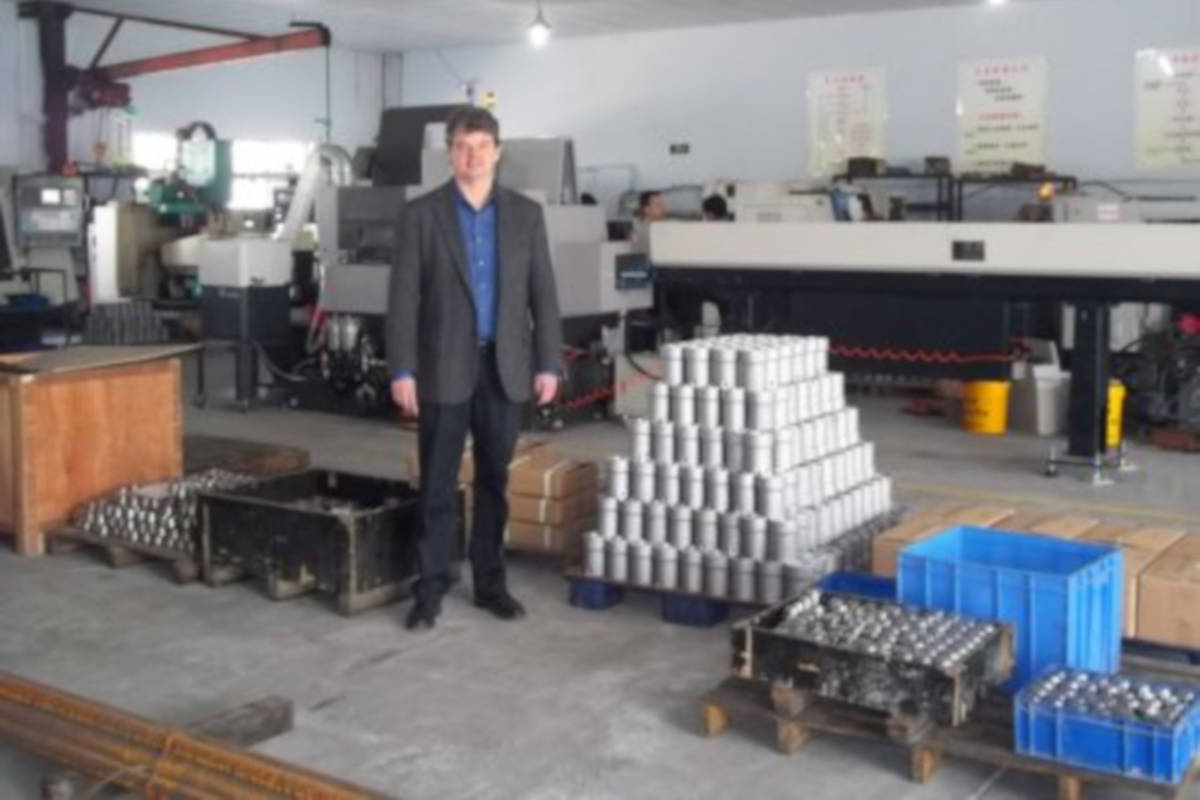 Quality Assurance of Your Drawings

The process for sourcing CNC parts from China begins with your drawings. We'll look them over to make sure everything that's needed is there, mainly, all dimensions, tolerances, material, and finish requirements. Occasionally we receive prints where the material or some other information is missing, like the tolerances.

It's important that we have complete drawings up front so the CNC machining factory in China makes the parts to your specifications and doesn't fill in the blanks as they see fit.

Placing the Order with Our Partner CNC Machining Groups in China

Then, depending on the tolerances, purchase volume, and complexity of the parts, we'll place your project with one of our three partner CNC machining groups in China to manage with a factory we've been working with for years.

For example, we work with a factory in China who can do close tolerance work, within +/-.0005. Customers who need close tolerance CNC precision machining would have their parts made by this factory.

Most of our customer's parts don't require tolerances this tight. On average we see drawings with tolerances of around .002 or more. Depending on the volume and equipment requirements (CNC turning, CNC machining, surface grinding, and/or assembly in China) we'll place your product with the factory in China that is the best fit.

The Chinese factories we work with have modern inspection tools equipment and solid quality control procedures in place. The QC room I'm standing in below is temperature controlled and equipped with a CMM (coordinate measuring machine).

Ensuring Proper Packing of Your Metal Parts

Packaging is an important consideration as unprotected metal parts are prone to rusting during transit by sea. Depending on the material, if the parts are not anodized or plated (i.e. nickel plated) they should be coated with a rust preventative at the factory.

Final Quality Control Inspection in China

In addition to the factory's quality control processes, our partner companies in China performs their own inspection. One of our partner companies has 4 engineers on staff.

For an additional measure of quality control, we offer an independent third party inspection service in China, where an inspector comes in and spot-checks the order to your inspection guidelines.

Shipping of Your Machined Parts from China

Finally, our partner company reserves a spot for your order with the shipping line, and the shipment is on its way to you.