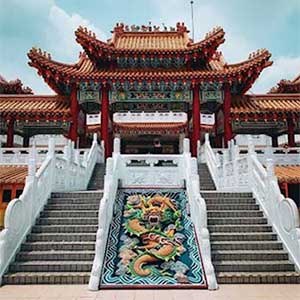 The many Chinese holidays may impact manufacturing and shipping times of the products you are sourcing. It is important to plan these possible delays into your ordering schedule. The specific dates of many Chinese holidays change, according to the lunar calendar, from one year to another. This year the holidays are in January, April, May, June, September and October with private companies having the right to determine their own schedules for allowing additional days off.
Impact on Manufacturing
The Spring Festival
The Chinese New Year Holiday, also known as the Spring Festival, is one of the most important celebrations in eastern Asia. What this means for manufacturing in China is that from mid-January through mid-February, companies will take this time off to celebrate the holiday, and you will need to plan accordingly. There are many more holidays to consider which may impact manufacturing.
Ching Ming Festival
Ching Ming Festival, this year in April, officially starting 104 days after the winter solstice. The festival usually begins on April 4th or 5th, but activities may start as early as 10 days prior.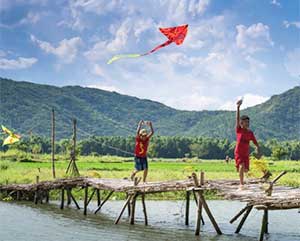 The Ching Ming Festival includes many customs and traditions. Kite flying is a greatly enjoyed festival activities. People fly kites of various colors to celebrate spring during the day and in the evening with lanterns attached. Imagine what the sky looks like with hundreds of kites in the air. According to legend it is said that they are able to cure and prevent disease. Today it is a symbol of good fortune.
An important activity of the Ching Ming Festival is tomb sweeping. This may begin up to 10 days prior and is an activity to clean and beautify the graves of ancestors.
Labour Day Holiday
Chinese Labor Day, or International Workers' Day, is celebrated in China as a time for gathering of families and fun for about 5 days.
Many workers will go home to their families for the celebration spending their time in nature. Shopping is also a popular activity due to major discounts in stores. Various celebrations that are held in China's major cities with live music, parades, marching bands and flag raising ceremonies.
Dragon Boat Festival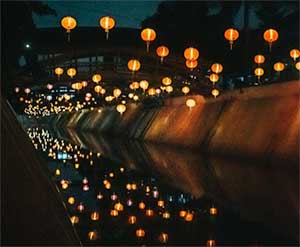 The Dragon Boat Festival, this year from June 3-5, is one of the busiest travel holidays in China that many use to visit family and friends. People visit cities to enjoy the various festivities associated with the holiday. In Mainland China, the Dragon Boat Festival is referred to as the Duanwu Festival. Boat races are held on various waterways throughout China each year.
Some may also wear perfume pouches which is another tradition of warding away evil. Perfume pouches are filled with herbal medicines or perfumes and often made out of silk.
Mid-Autumn Festival
The Mid-Autumn Festival, in September 10-12 this year, began as early as 3000 years ago during the Shang Dynasty. It is referred to in China as zhongqiujie (中秋节). It is once again a time to be with family members centered around family reunion and happiness. Traditionally a celebration of the moon and deity many families and companies set out lanterns, designed with the lucky color red, to make the surroundings appear more festive. Some lanterns, often hung in parks, have riddles written on them for solving with friends and family. The cities with rivers have traditions of watching the lanterns floating downstream in the middle of the night.
National Day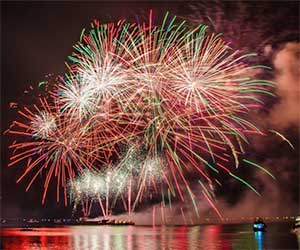 The first seven days of October, often referred to as the Golden Week, is another popular week of celebration. In Beijing's the week is filled with military performances, crafts, music concerts, dance, food vendors and live music. National Day, celebrated this year October 1- 7, has been celebrated since the Western Jin dynasty in the early 3rd century AD. Traditionally it was a celebration of the Emperor's birthday or his rise to the throne. Today the National Day in China is held to celebrate the formation of the People's Republic of China with a firework show including high quality rockets lighting up the sky.
Sourcing Products in China
The impact of manufacturing your products in China may depend on the timing of your order. Be sure to plan any delays that may occur due to the yearly festivities in China. Plan ahead to secure your shipment arriving in time to the country of destination.
Manufacturing with Quality – CE & ISO Certification
We source from manufacturers with up to date equipment and quality control processes, such as CE or ISO certification. Our team in China also visits the factories to assess their capabilities. We are not obligated to promote any one factory, but will source the best factory for your product.