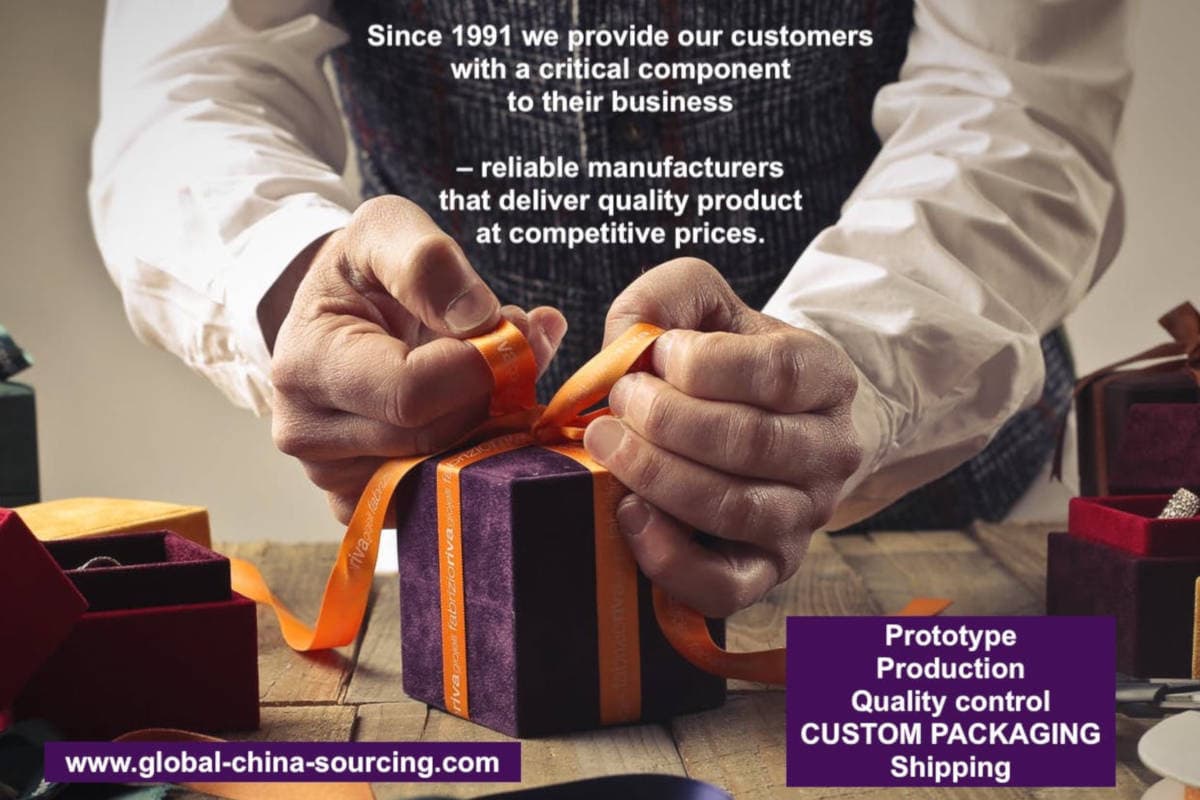 Since 1991 we provide our customers with a critical component to their business – reliable manufacturers that deliver quality product at competitive prices.
As your full-service Chinese manufacturing and sourcing partner, Global Trade Specialists will make your ideas ready for series production!
Print – Prototype – Production – Quality Control – PACKAGING – Shipping
Global Trade Specialists has been committed to sourcing the best factory for your product since 1991, only working with suppliers who can guarantee quality. We are your overseas purchasing team that allows you to focus more on the things that make your business grow.
If you are an inventor, entrepreneur, small business or an established international company, your China full-service partner – Global Trade Specialists – will make your ideas and products ready for production!
If you have searched for the following:
Buying direct from a manufacturer in China
Castings in China
China direct prices
CNC machining in China
China contract manufacturing
Clothing made in China
Custom packaging in China
Engineering & technical drawings for your product
Finishing of all types in China: chrome, nickel, zinc, anodizing, etc.
Having a product made in China, Have your product produced in China
Importing from China
Plastic injection molding in China
Powder coating in China
Prototyping
Prototype
Laser cutting in China
Made in China
Machined parts in China
Medical & surgical parts from China
Production companies in China
Products made in China
Reliable Chinese manufacturers
Stamping in China
Tools made in China
Thermoforming in China
Welding in China
Wood boxes
Wood products made in China
… and more
We help you buy direct from reliable china manufacturing companies.