Many factories in China are able to make the same product and compete in price. Important is that they also deliver the quality and deliver on time. It is important for you having quality at a good price.
The bitterness of poor quality remains long after the sweetness of low price is forgotten.
– Benjamin Franklin
One primary focus of Global Trade Specialists is helping our customers get their products made in China by locating a reliable factory that delivers quality products on time. Our team in China works hard at negotiating competitive prices for our customers. Price is only one of several considerations.
The Importance of Price When Manufacturing in China
The company that only focuses on price takes many risks. The company that imports a quality product, at a good price, and with reliable delivery times, wins. Our role is to help you be a winner.
Inspection Services for Quality Control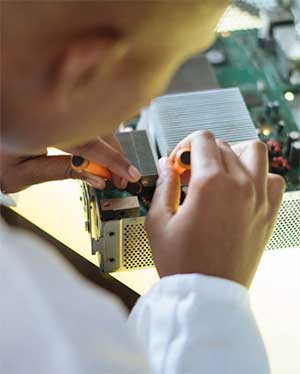 We offer a third party inspection service for quality control. The factory is inspected and your shipment after its completion. They will provide a written report with pictures based on the parameters you provide. If the shipment fails to meet the written specifications you sent before production, you'll be able to return the shipment to the factory for rework or replacement.
In order to provide the best inspection possible, specifications need to be detailed and cover a range of areas concerning the product according to the engineer drawings you have provided.
Product Finish
The surface of the part should conform to your standards. Whether the part is finished by plating, machine finished, heat treated, powder coated, or vibratory finished, the part's aesthetics should be checked out. The texture of the part should also be inspected when needed.
Product Safety and Function
How your product is supposed to work should be inspected also. A shipment of cups might be checked for leaks. A hairdryer might go through a voltage test. How the product is supposed to perform should be thoroughly reviewed.
Product Tolerances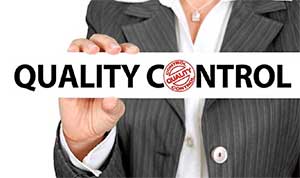 All dimensions in the drawings of your parts should be inspected. These can include the concentricity, radii, lengths, widths, diameters, countersinks, threads, material consistency and more.
Are all Parts Inspected?
A larger portion of the visually reviewable number of the parts may be examined. The inspection company will pull a batch of random parts from a shipment to inspect. A smaller number will go through a 100% inspection.
Inspecting 100% of all the dimensions and all the parts of a shipment is possible. It can be time consuming and more expensive.
Using the optional third party inspection service can bring peace of mind and provide great quality control.
Quality with CE & ISO
We source from manufacturers with up to date equipment and quality control processes, such as CE or ISO certification. Our team in China also visit the factories to assess their capabilities. We are not obligated to promote any one factory, but will source the best factory for your product.