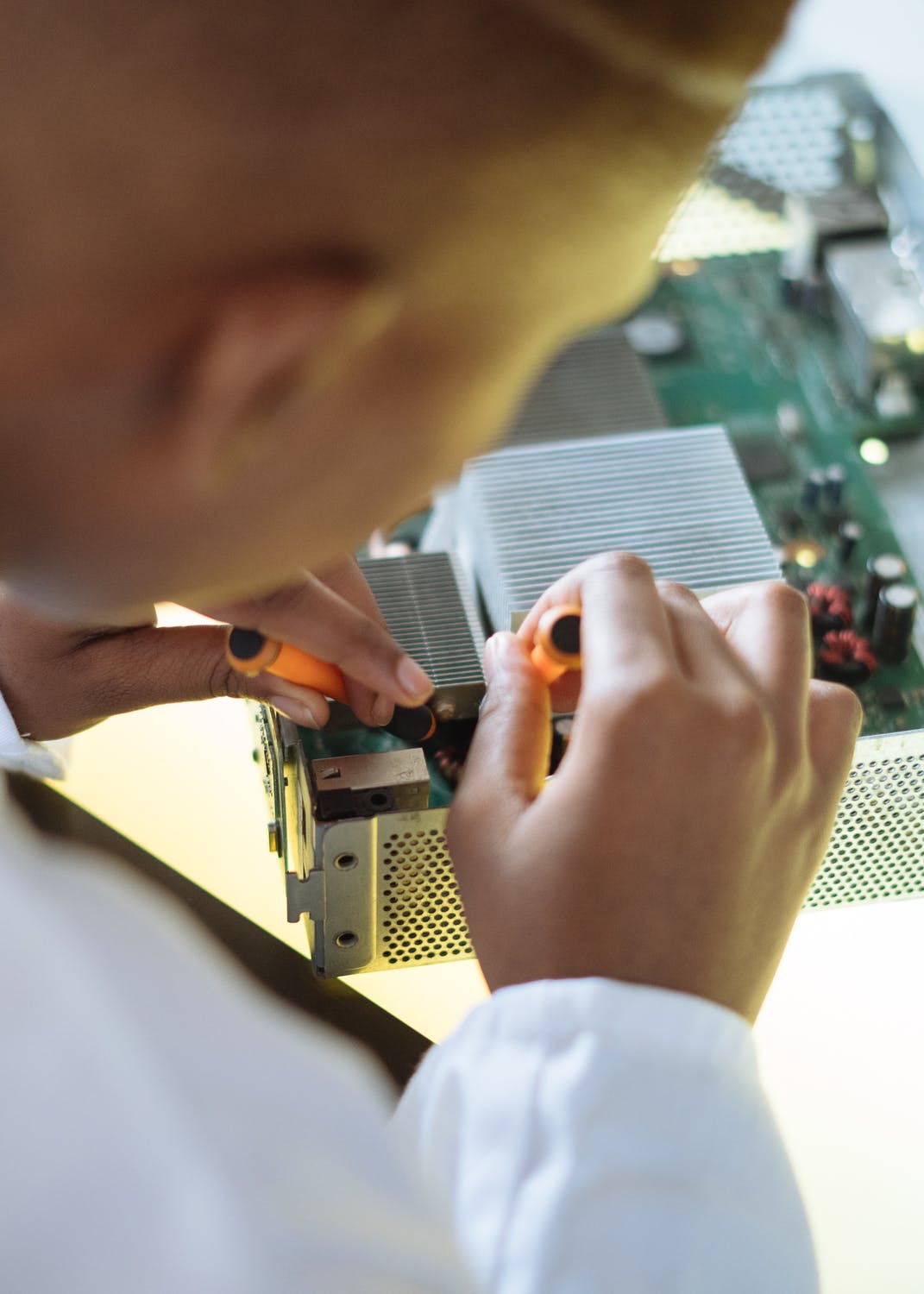 You should contact the correct product engineer whenever you are trying to improve a product or develop a new product. This specialized product designer is to help you make your vision a reality.
Finding the right engineering specialist for your unique product is important. With a variety of different products and parts to complete your vision, the engineer needs to be multi-faceted. Multiple engineering practices are often required to complete the end product for production.
To make the best decision for your product, you should weigh experience, education, qualifications and technical strengths.
What does a product designer do?
Product design engineers create the products by studying, designing, and developing the right product to solve a problem. Their job is to make products that are twofold. The products must be able to be manufactured by factories and be attractive to the consumer.
The engineer's job is to get in touch with a customer and determine the properties and functions that the product that is soon to be developed. After that, they will research the product to quote a price for it.
For a physical product, the investigation includes determining whether the product can be manufactured. Not every idea can be implemented. This could include limitations such as the capabilities of current manufacturing technologies, limitations on existing materials, existing patents on parts, or simply not the customer's budget to be able to afford the project.
Requirements for the position as a product engineer
A product engineer may have different qualifications. Most engineers have at least degrees in construction engineering, mechanical engineering, and product design. Some may also specialize in electrical engineering and software engineering, or supplement them.
An engineer should be able to listen carefully to clearly determine what a customer needs. Finding solutions to problems requires creativity and critical thinking, a good eye for detail, and solid math skills.
Additional skills required are:
Experience with plastic manufacturing processes
Confident handling of Microsoft Office programs such as Word, Excel etc.
Knowledge of CAD software such as Mastercam, AutoCad etc.
Knowledge of mechanical design and manufacturing processes
Can sketch, read and interpret plans
Product design engineers need to have a clear understanding of the industry they work in and should keep abreast of current market and consumer trends.
GEP
You will want to find the right engineer for your product with GEP. "Good engineering practice" or "GEP" are technical and technical specialties that ensure that the manufactured product constantly has the expected quality.
Global Trade Specialists product design
At Global Trade Specialists, our product design engineering team can help you develop your product at any stage. We can help you bring your product to life, prototype it to test it, and then help you mass-produce it in China. We are there for you every step of the way, making the process simple and easy to understand.
We have the necessary GEP and the know-how for mechanical and electrical products and are happy to help you.