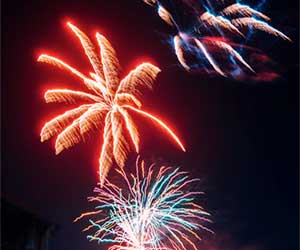 The holiday begins with the new moon and lasts until the following full moon. That is why it is also known as the New Year Festival or the Spring Festival. It is a long-cherished holiday meant to herald a new year of prosperity and good fortune.
It is the most important festival in China. It is also an important event in many Asian countries. The festival in China lasts about 16 days from late January to mid-February. Because of this, companies from around the world will be ordering before the holidays, making it a very hectic time of the year and causing disruptions in the supply chain process.
Preparing for the Chinese New Year
Start Placing Orders Early

The best way to prepare for the Chinese New Year is to start placing your order as early as possible. The Chinese New Year and the months leading up to it are very busy. Factories are being overwhelmed with orders as people want their orders shipped before the holidays. This can lead to long production times and higher shipping costs.

Are you working on a new product? If so your time is precious. Prepare for the upcoming project or make sure your stock is in place. Sample production, molds or tools extend your order.

Shipping

An increase in orders will be shipped from China before the start of the Chinese New Year. This can lead to an increase in shipping costs.

As the number of finished orders in China increases, the reservation time for sea vessels also increases, making it longer time to reserve sea transportation. So the sooner you place and complete your orders, the better.

Inventory

Make sure you have enough stock of your product to last from January to early March. When workers return to factories from the holidays, they will be busy catching up on jobs that weren't completed before the holidays. After that, they will proceed with the new orders.

Is it time to place an order?

At Global Trade Specialists, we also take steps to protect your product. With over 30 years of experience in sourcing from China, we work with suppliers who guarantee the quality of their products.