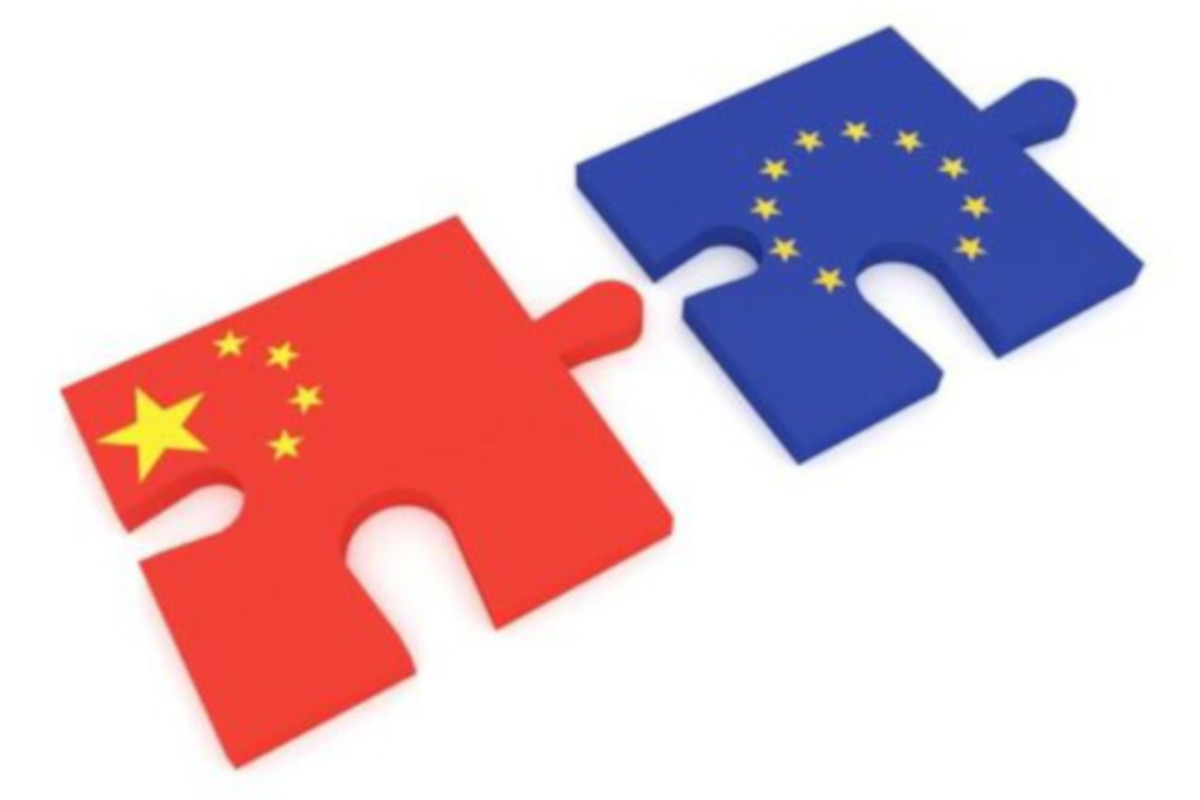 China has become Germany's number one trading partner last year, the USA number two. Analysts have pointed out that trading relations between Germany and China has steadily increased by an average of 14.2 percent annually, doubling nearly every five years.
The European Union and China are two of the biggest traders in the world
China is now the EU's second-biggest trading partner behind the United States and the EU is China's largest trading partner.
China is the EU's biggest source of imports and its second-biggest export market.
China and Europe trade on average over €1 billion a day
EU's main imports from China are industrial and consumer goods, machinery and equipment,  footwear and clothing
EU main exports to China are: machinery and equipment, motor vehicles, aircraft, and chemicals
According to the Euro statistics in 2016 the EU imported over 344 billion Euros worth of merchandise from China compared to 2013 were it was only at about 280 Billion per year. That is an increase of over 56 billion Euro within a three year period. In 2016 there was an increase of 170 billion Euros.
This development has been welcomed by the German government which has made a goal to safeguard global free trade. It is expected that the ties between Germany and China will be strengthened should the US maintain their protectionist plans.
There's more to buying direct from China than just the price.
Finding a capable, honest Chinese manufacturing company you can trust to ship quality product and keep all proprietary information confidential is critical for success. At Global Trade Specialists we make it possible. Contact us for a free quote.